Ageing, beauty & body image blues
You can't help thinking about age when you're in Monaco, as the majority of the people appear to be young, or those who are trying to look it.
As I'm always curious as to how each culture/country is addressing age, I wondered what Google might come up with ageing in Monaco. Top of the list came the 14th Aesthetic & Anti-aging Medicine World Conference, followed by the Medical centre of Anti-age offering treatments which include,   L'auto injection de plaquettes and L'acide hyaluronique, which whether you speak French or not sounds well, let's say curious! Personally I am trying to  embrace instead of deface age, but I think I maybe in the minority here, on this 2.2 square km of rocky beauty!
I have my 'Travel Hat' on,  working with happy holiday makers who are staying here amongst the wealth and glamour, in this land of billionaires. We are surrounded by drop dead gorgeous young women, noticeably often draped over a much older male companion, whose money I hope is more attractive than the facade!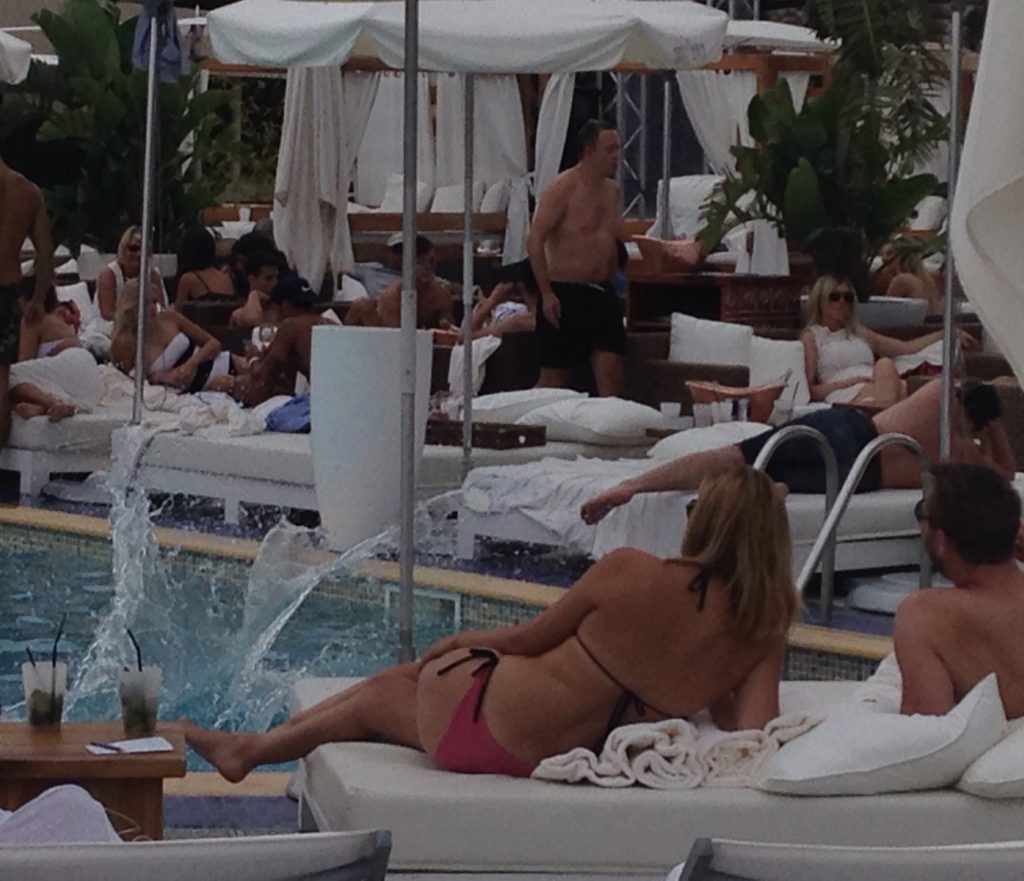 I am, however with what I consider beautiful people too, who happen to be at the older end of the life spectrum and they like me goggle curiously at the spectacle of near naked slick bodies, as we pass the disco-themed swimming pool where pumping music and the clink of glasses will continue well into the night. "There's the swimming pool," I point out, which is blue and inviting on this hot sticky day, but in spite of the heat or desire, I suspect that this is all too intimidating  human scenery and probably won't be joined by the likes of us. The brand message is youth and beauty and we all feel a little left-out, unfortunately no sunset, happy hour for the over-fifties here, sunrise might be a better option!'Oh to be young again" someone murmurs, 'well, we could all meet up for a pre-breakfast dip' I respond, yet  no-one looks that enthusiastic at losing precious sleep, so I think I might be going it alone.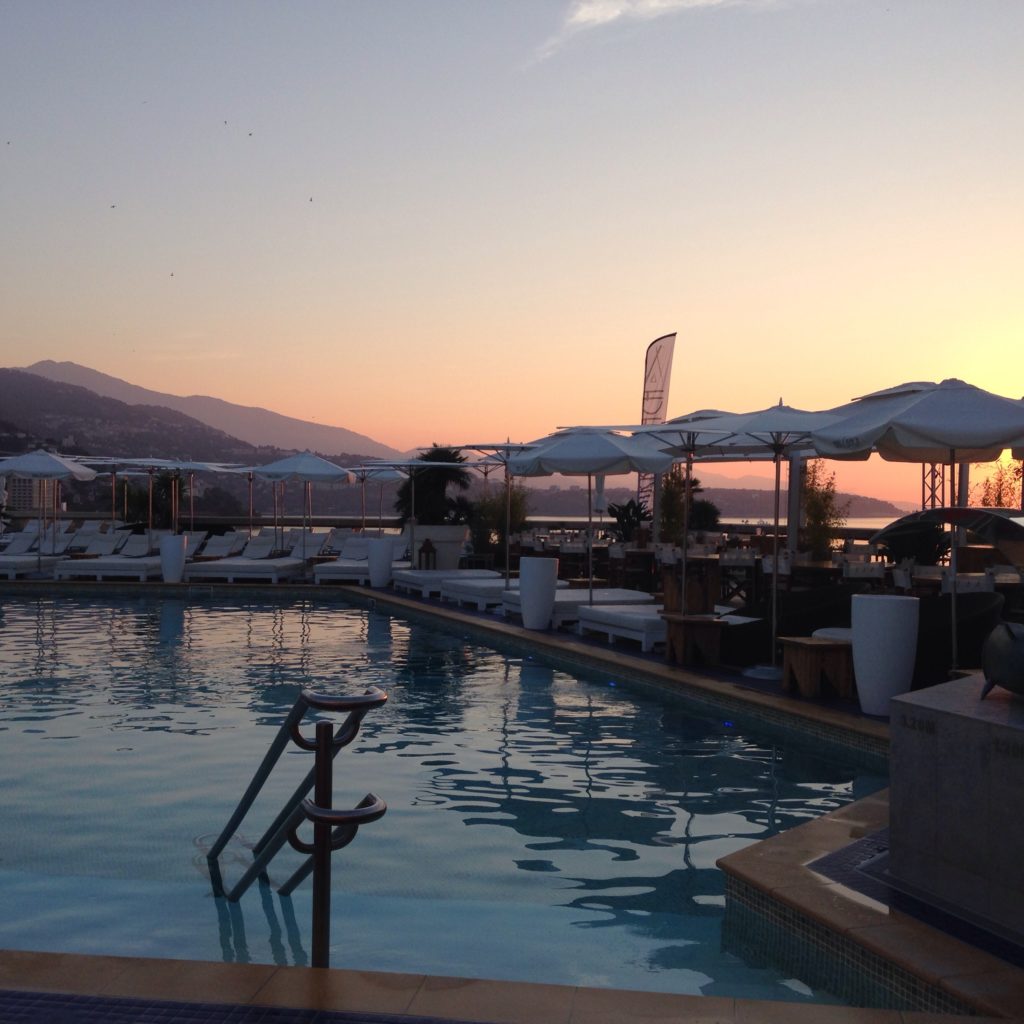 The next morning  I push myself to set the alarm for 6 am, so I can enjoy the pool with its panoramic backdrop, the blue Med bobbing with luxury boats and the still radiant, although somewhat high-rise dwarfed famed  casino. Just as I thought, I take my morning exercise alone, fighting any unwanted kilos, toning muscles, energising chakras, oh such peaceful self-care bliss! No one to judge, neither here or hopefully in the changing room, perfect, I even discreetly pop onto the scales before the delicious breakfast they serve here.  I admit I am happier and comfortable to be alone here, than surrounded by the afternoon crowd, although I'm annoyed with myself for thinking so.
I, like many,  worry way too much, about the judgement of people who hopefully too will have the privilege to age!  The longer life is projected to go on, it seems  the more importance is made on remaining youthful, with the downside of ageing smothering all the positive aspects. We can start by staying focused positively on ourselves, instead of concentrating and comparing to others  A profitable industry which exploits everyone's age fear and promises us all kinds of solutions to an inevitable natural process, could get more creative in how to enjoy ageing  and then we wouldn't have to think twice when we see an inviting pool.