New Beginnings when you least expect them
At fifty I was immersed in my work and convinced I would never retire, what a boring life that would be… But at sixty I had a complete change of heart and left pretty much everything behind me – work, my husband, step children, family, cats, and most of my belongings – and started again, in another country. My only plan was to have no plan and just let life happen to me.
It had been a long time coming. I'd grown up and spent many years in a family business where work was the priority and I'd become super responsible, believing I had no alternative. Actually I'd been using it as a means of avoiding the uncomfortable truth that I wasn't very happy. But eventually I faced it, decided on radical change, and began planning a way forward.
My husband was happy with his life in retirement and wanted no upheaval. So we discussed, for months, and eventually decided to part as friends, and remain so. This meant a lot to me, and it still does. Leaving day was tough, but I had rented a house in the mountains of Northern Tuscany and however strange it felt I was on my way.It was a very different life, rustic and simple. Long, hot summers, growing vegetables, walking hillsides of
It was a very different life, rustic and simple. Long, hot summers, growing vegetables, walking hillsides of wild flowers, exploring and making friends. And cold, wet winters, hauling wood for the fire, learning to let myself rest, and be still. That took a long time. I became absorbed into an Italian family, in and out of each other's houses, making pizza, learning bee keeping, laughing a lot. Cats who were living wild on the hillside around my house joined me, then a dog, and we became a family. Gradually I was changing, letting go of who I used to be and thinking no further ahead than what to cook tomorrow. Peace.
I thought I would stay there always, and was dismayed when after five years I became restless for new experience. I felt more was calling, I couldn't put my finger on what but just knew I was ready to move on. And this time it was to France. My friends thought I was crazy, uprooting myself and the animals, but I knew it had to be done.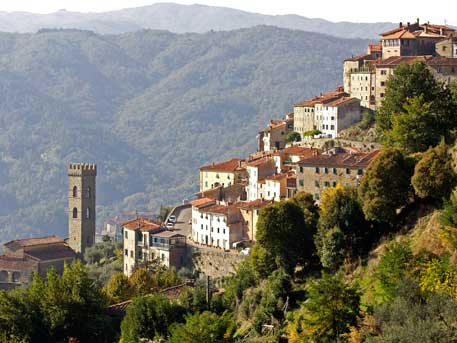 I started out in Provence and a new culture, language, and way of life was very demanding at first, but exciting. My home was completely different, quite new, and set amongst orchards in a gentle landscape, not a mountain in sight.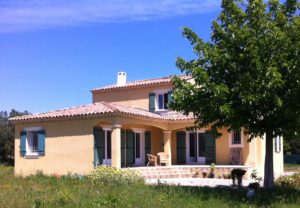 There was much to love, not least the golden sun and the glorious markets. It proved harder to make friends this time, but happily I met Rebecca and enjoyed her coaching classes.
But the provencal countryside proved too parched and bare for me, I missed water and yearned for countryside around me that was soft and green. So after a couple of years I moved again, to the Limousin in central France, known as the land of a thousand lakes, where I now live in an old farmhouse surrounded by forest.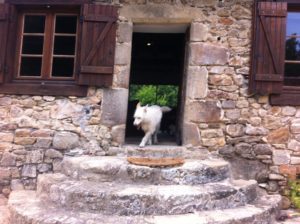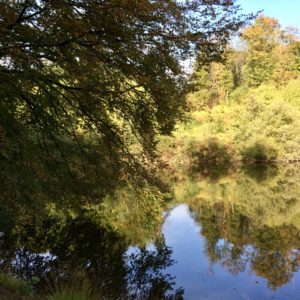 It's nine years now since I left the UK, and I've lost so much… the work persona I had built up over so many years, the achievements I thought were important, the striving to do better… gone. Agonising over the right thing to do, how to keep everyone else happy, always with a focus outside of myself, all that is now laid to rest. It hasn't been easy, it took a lot of conscious attention and honesty, stripping away years of conditioning and habit to arrive at the bones of who I am and what makes me happy.
There have been some demanding times, moving on and grappling with the unknown on all fronts, when I often felt lost and alone.  And some times the physical reality was tough – one winter in Italy there was 40 cms of snow for two weeks, I couldn't get down the mountain, the temperature was -10C, the pipes froze and I was melting snow in a pan over the fire.
And of course not everyone understood or approved of my choices, so there has been criticism to face and relationships lost, which at the time was hard to bear. But it mattered more to do what felt right for myself for the first time in my life than to bow to what others might think. And what I've learned is that the closer I come to enjoying life and fulfilling myself the more love, understanding and time I can willingly find for others.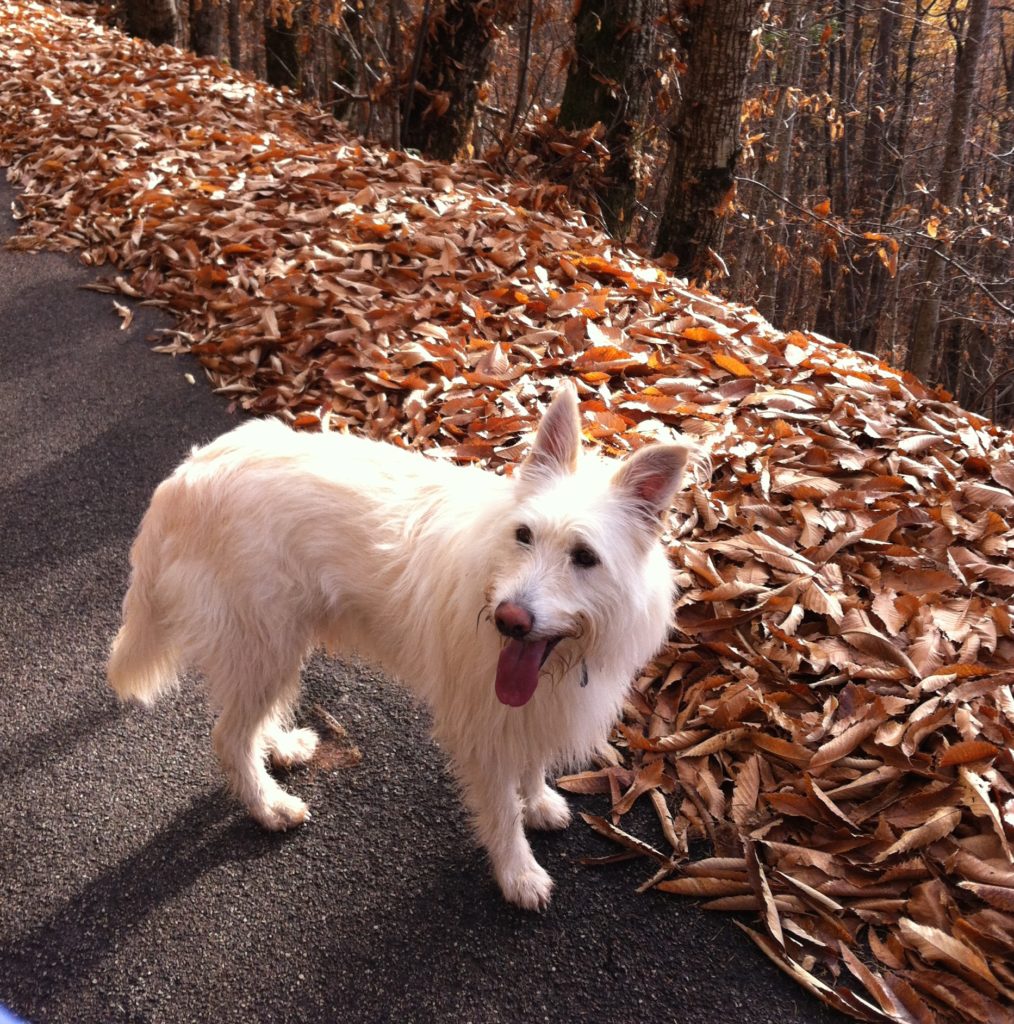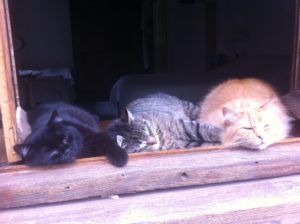 As I settled deeper into myself and relaxed, I began to study things I'd always been curious about, to take courses, learn from amazing teachers, and research online. I realised that for years I'd cut myself off from so much that excited me because there was never time, and I never made my own interests a priority. I was discovering whole new worlds of knowledge and understanding of life.
I shall be seventy this year and I have never been more excited about the years that lie ahead of me than I am now. I have discovered a new passion and am putting together a whole new life that will be utterly absorbing, fulfilling and pretty hard work, but oh I can't wait to get started. It will take me back to the UK, and I'm ready for that now, not to my old home but to a new beginning, again! I am creating the job of my dreams because it's what I want more than anything else.
Not many people would welcome such radical changes, and neither is it necessary to uproot and become a nomad to find a more fulfilling life, it's simply the path that suited me. You can stay exactly where you are, and just begin again. If you're willing to let go of who you used to be there's so much potential for who you really are.